Editor:
Lisa Connell
413.667.3211
countryjournal@turley.com
Writers:
Mike Donovan
Mary Kronholm
Elodi McBride
Peter Spotts
Photographer:
Carole Wheaton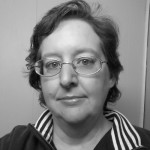 Lisa Connell
Editor
lconnell@turley.com
Lisa Connell is the editor of the Country Journal newspaper which covers 16 hilltowns. She is a native of those hilltowns, having grown up in the towns of Williamsburg and Goshen. She has worked for the Country Journal since 1992, starting by covering hilltown news, later serving as darkroom manager/photographer, and as an editorial assistant. She has worked for Turley publications since 2004, where she served two years as interim editor, and editor since 2010.
During her years at the Country Journal she has not only covered the news but helped the paper make technological transitions as needed, and she is the paper's IT person.
She has an associates degree from Holyoke Community College in liberal arts and a bachelors from American International College, also in liberal arts, with an emphasis on English literature. She also did her internship at Springfield's StageWest, now CitiStage, in marketing.
In her earlier years she served on the school committee of the newly built New Hingham Regional Elementary School that serves two hilltowns, and on the Hampshire Regional High School Committee that serves five towns, working as secretary.
In her free time, she is a member of the Pioneer Valley Fiddlers where she also plays at hilltown venues as well as fiddle contests in the local fairs such as Middlefield and Blandford.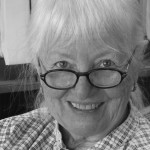 Ingrid O'Riordan
Sales Representative
ingrid@turley.com
Phone: 413-667-3211
Fax: 413-667-3011
Peter Spotts of Belchertown graduated Graduated Summa Cum Laude from of Western New England University where he received a Bachelor of Arts in Communication, concentration in Journalism in May 2015. He is currently working on his Masters of Business Administration. He has worked as a freelance reporter, worked for Reminder Publications, MassLive/Springfield Republican, and worked at the Belchertown Sentinel, a Turley Publication.
He also did an internship with Garvey Communications Associates, Inc., aired reports for WAMC/Northeast Public Radio, did an internship with the Springfield Republican in the Sports Department, wrote stories for print and MASSLIVE.com.
In the past he has volunteered with the Belchertown Recreation Department, Belchertown, refereeing elementary and middle school basketball games. He's volunteeered at the Clapp Memorial Libary, and and at the Western New England University's Office of Information Technology. And he has volunteered at the Stone House Museum in Belchertown, organizing and reviewing historical accounts pertaining to the Civil War.
He has also earned a wealth of sports and academic achievements.